Mommy Makeover Indianapolis, IN
Post‐Pregnancy Body Sculpting in Indianapolis, Indiana
Click images for Before & After Photos

| | |
| --- | --- |
| | |
Pregnancy takes its toll on a woman's body. It stretches the abdominal skin, breasts, thighs and other regions. Many times, it is difficult to slim down to the pre pregnancy weight. The desire to return to your pre pregnancy body is often frustrating when stretch marks and loss of volume in the breast region persists in spite of a healthy diet and exercise.
The term "Mommy makeover" is used to describe a combined operative procedure that improves the appearance of the breast and abdomen after childbirth. Thus, a combination of breast enhancement and abdominal improvement operations are performed in one operative session. This saves recovery time and allows you to return to activities sooner than if both procedures were performed separately.
The breast surgeries included within the Mommy Makeover include breast augmentation with implants, with or without a breast lift, breast lift alone, or breast reduction. For breast lifts and reductions, Dr. Slatton uses short scar methods for these procedures. For the abdominal region, tummy tuck surgery with or without liposuction is performed. The tummy tuck procedure can be either a High Lateral Tension Abdominoplasty or a mini tummy tuck, depending on the needs for skin tightening. You incision scars will be well hidden within the bikini line. Every patient is unique, so variations of these operations are selectively based on individual anatomy to obtain best post operative surgical results.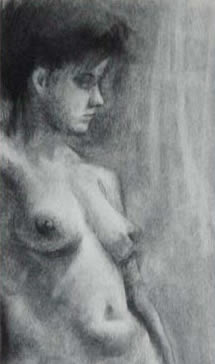 Good Candidates for Mommy Makeover procedures –Make certain that you have finished breast feeding and lactation has stopped for at least 3 months before proceeding to breast implant surgery. You should be in good health and not smoke and have any medical conditions well controlled.
Consultation with Dr. David Slatton will provide you with answers specific to your individual anatomy and goals for the improvement of the appearance with a mommy makeover. Email for any questions and to schedule a consultation at our office.
How to choose a Mommy Makeover surgeon. Always make certain your plastic surgeon is certified by the American Board of Plastic Surgery for your plastic surgery procedures. Verify your surgeon by going to www.abplsurg.org. Dr. Slatton has extensive experience in mommy makeover procedures and many satisfied patients.
Before your surgery, you should have any medical conditions addressed and controlled, stop smoking, if you smoke, at least 4 weeks prior to surgery.
Preparing-once your surgery is scheduled you should prepare by arranging for appropriate time off from work, have child care arrangements made if applicable, and wash with antimicrobial soap for three nights in a row prior to the day of surgery. Drink plenty of fluids the day of surgery.
During the surgery, you will be under IV sedation and local anesthesia which are safe and effective for the mommy makeover procedure. The surgery is performed in a AAAHC accredited surgery center or hospital.
Recovery from mommy makeover surgery depends on the procedures performed. Liposuction and breast augmentation require less time off work and away from activities that do a breast lift with implants and a tummy tuck. You will be seen frequently in our office for post op care during your post operative period.
Your results will be visible to you with in a short period after surgery. The implants usually take several weeks to months to settle in position and swelling subsides in this time period. For recovery from Tummy tuck surgery, see the tummy tuck page. A compression garment is often worn if liposuction is performed with the mommy makeover procedure for 4 to 6 weeks after surgery.
Cost of a Mommy makeover procedure includes the surgeon's, facility fees, and implant costs if breast augmentation is performed. The cost increases commensurate with the total areas of liposuction performed at the same time as the mommy makeover.
Financing for surgery can be obtained through several lenders. Click here to go to our financing page.
The benefits of the mommy makeover are numerous. You will notice your clothes fit better, the appearance of your breasts is improved, and your abdomen will be flatter with an improvement of stretch marks.
Complications are uncommon. During your consultation and pre operative visits, we will discuss these as they pertain to you and mommy makeover surgery. The risks of this surgery are minimized by having the surgery performed in an accredited surgery center or hospital and being in overall good health before having the surgery.
Alternatives to Mommy Makeover are to not have the surgery.